Medical Standards / Clean Room Printing & Assembly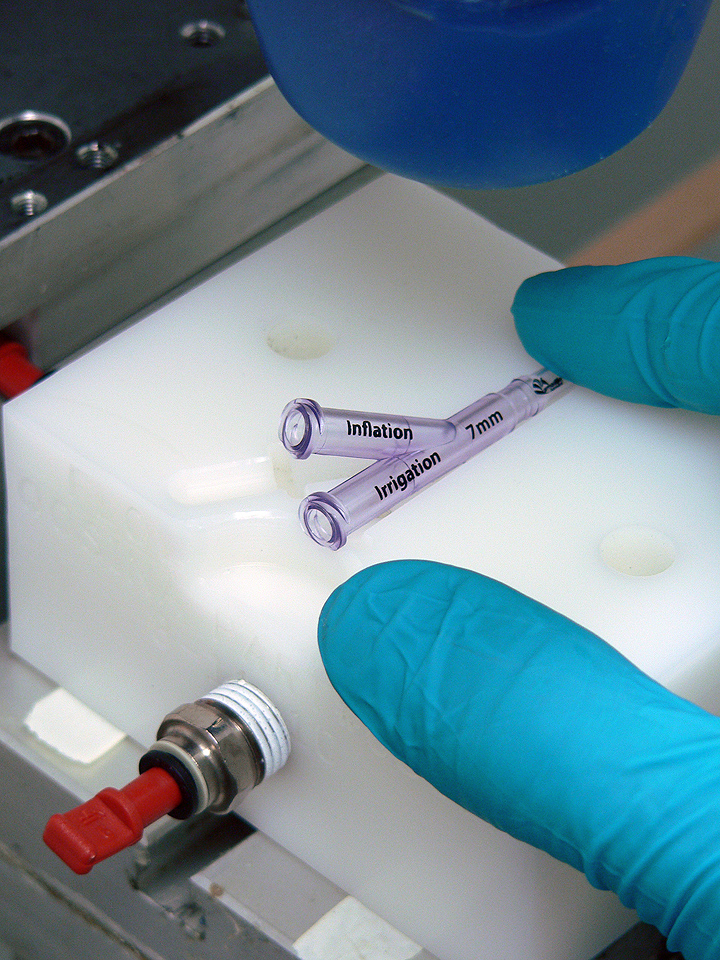 At Flow-Eze we take pride in the work we do for various industries. If you are in need of printing or assembly services on medical components or devices, please call to discuss the options. We utilize only medically approved inks that meet or exceed the Medical Class VI standard. Additonally, Flow-Eze operates a state-of-the art Class 100,000 Clean Room to further assist the printing and assembly needs of our medical device customers. Give us a call to discuss your medical device pad print.
360° Catheter & Tube Printing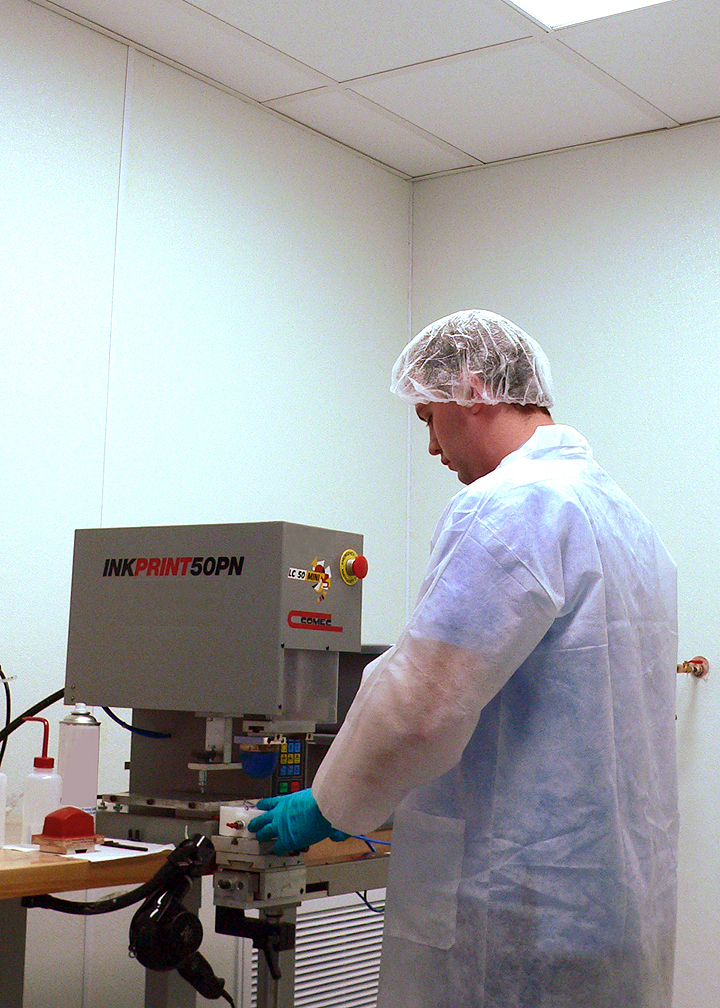 Of the many critical applications for printing medical devices, one simple device is that of catheters or tubes. At Flow-Eze Company we have the ability to provide circumferential (360&deg) pad printing to provide excellent visibility of measurements, labels, and other important information.